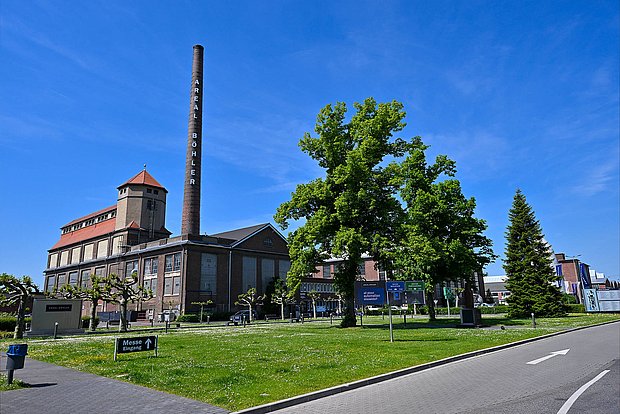 Areal Boehler is a former industrial complex that has been transformed into a modern event venue, while still preserving its historic architecture and industrial character.
Areal Boehler is equipped with modern amenities and technology, including high-speed internet, audiovisual equipment, and air conditioning, ensuring that everyone is both comfortable and connected.
The sites: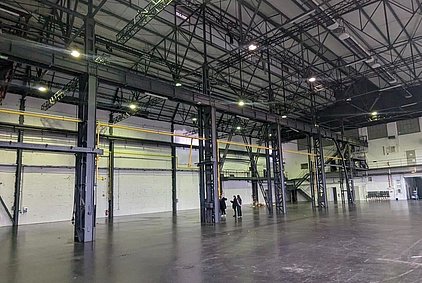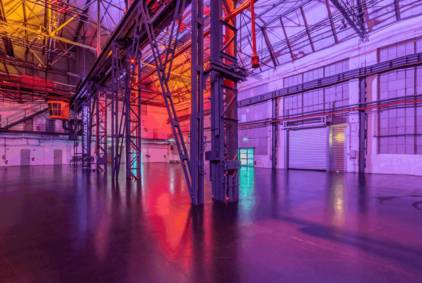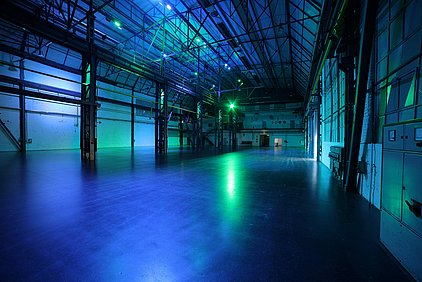 TYPO3 Conference – Alte Federnfabrik (Building #06)
The TYPO3 Conference will take place in "Alte Federnfabrik" (Old Feather Factory) in Areal Boehler. ALTEFEDERNFABRIK impresses with its clear lines. On 1,600 m², divisible into two hall aisles, it offers space for varying events. Two mobile cranes still remind us of its history as a crucible casting steelworks. The perfect combination of old, historic elements and modern technology.
This year's TYPO3 Conference comes with an entire exhibition area, where you can meet and interact with industry experts and solution providers. Make sure to visit their booths and expand your network!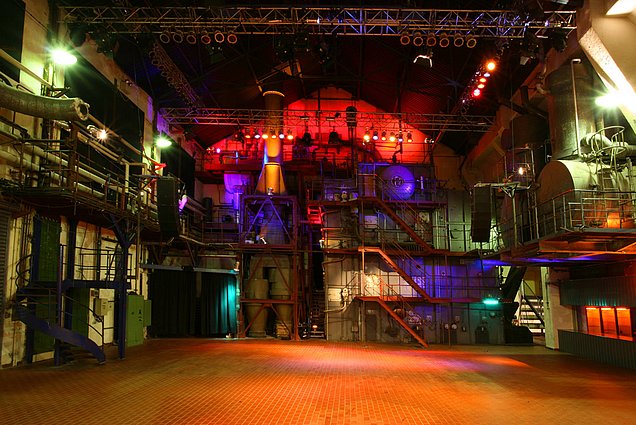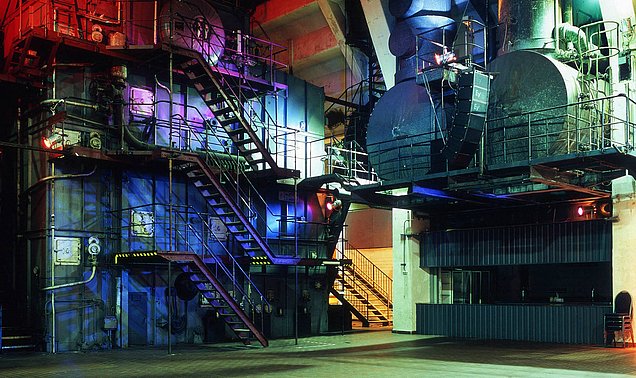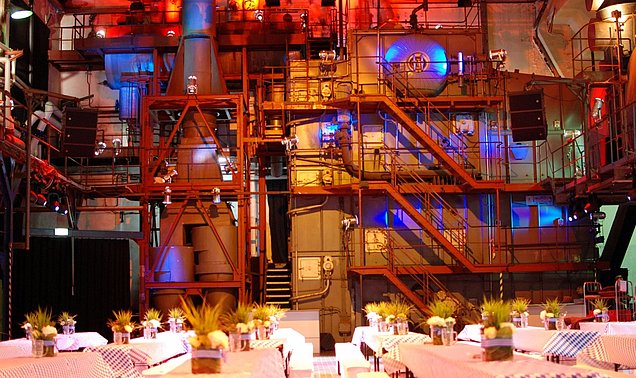 TYPO3 Awards Gala – Altes Kesselhaus (Building #36)
Our phenomenal TYPO3 Awards Gala on October 12, 2023, will take place right around the corner – in "Altes Kesselhaus" (Old Caldron House). For twenty years now, the ALTESKESSELHAUS has offered one of the most monumental industrial backdrops for any events. Already since 1999, top-class company events, after-work parties and product presentations have been arranged and stylishly staged here.
Be ready to enchanted by the wonderful symbiosis of silverware and industrial scenery.
Located in North Rhine-Westphalia, Düsseldorf is a cosmopolitan city and a renowned international business center. It is the seventh-largest city in Germany, with a population of approximately 630,000 people.

Historical background
Düsseldorf has a rich history that dates back to the Roman Empire. Over the centuries, the city has developed into an important commercial center, thanks to its strategic location on the banks of the Rhine River.
During the Middle Ages, Düsseldorf became the capital of the Duchy of Berg, a powerful principality. The city played an important role in the region's political and cultural life, and it was known for its impressive fortifications, beautiful churches, and thriving markets.
Düsseldorf was heavily bombed during World War II, but the city quickly recovered, and became a hub for business and commerce in postwar Germany.

Düsseldorf today
Düsseldorf is a dynamic and cosmopolitan city with a strong economy, a rich cultural scene, and a vibrant startup ecosystem.
The city is known for its strong economy, based around fashion, advertising, telecommunications, and banking. In recent years, Düsseldorf has also become a hub for startups and innovation, attracting many entrepreneurs.
In addition to its economic strength, Düsseldorf is also known for its cultural scene. It includes world-class museums, galleries, and theaters.